Offer your partners their own dedicated space.
Unlatch has designed a simple and effective portal for sales agents so that your partners can rapidly access and sell your available properties.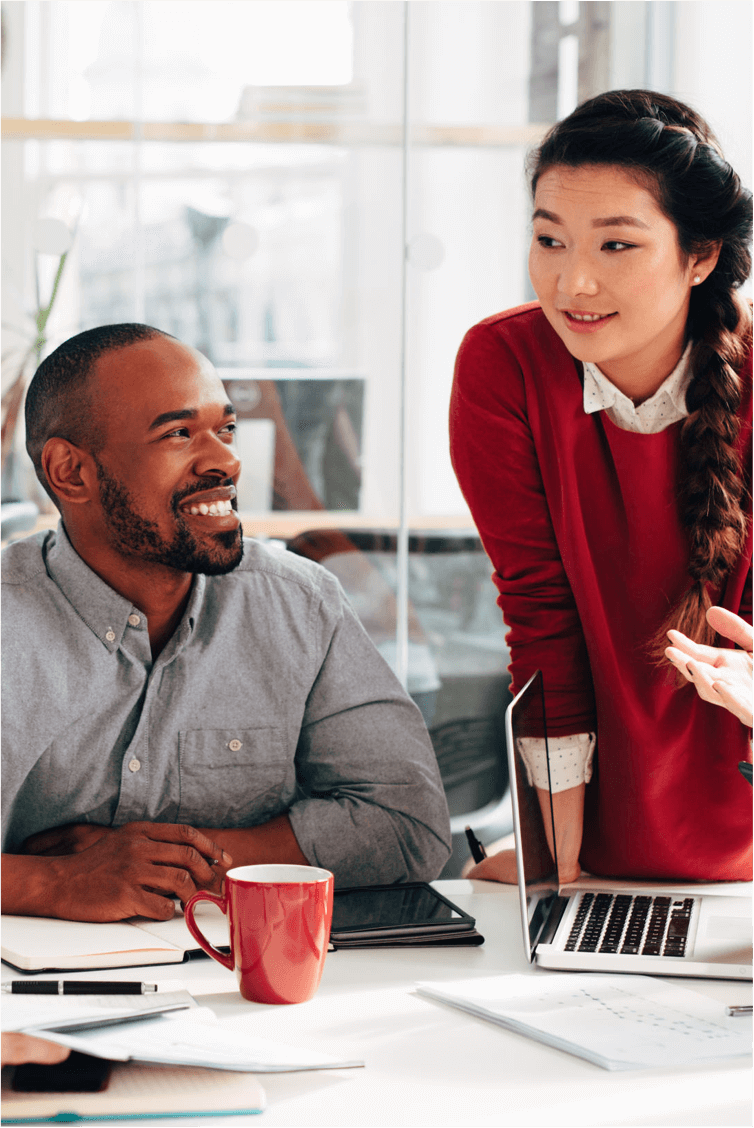 Boost your property sales through external sellers.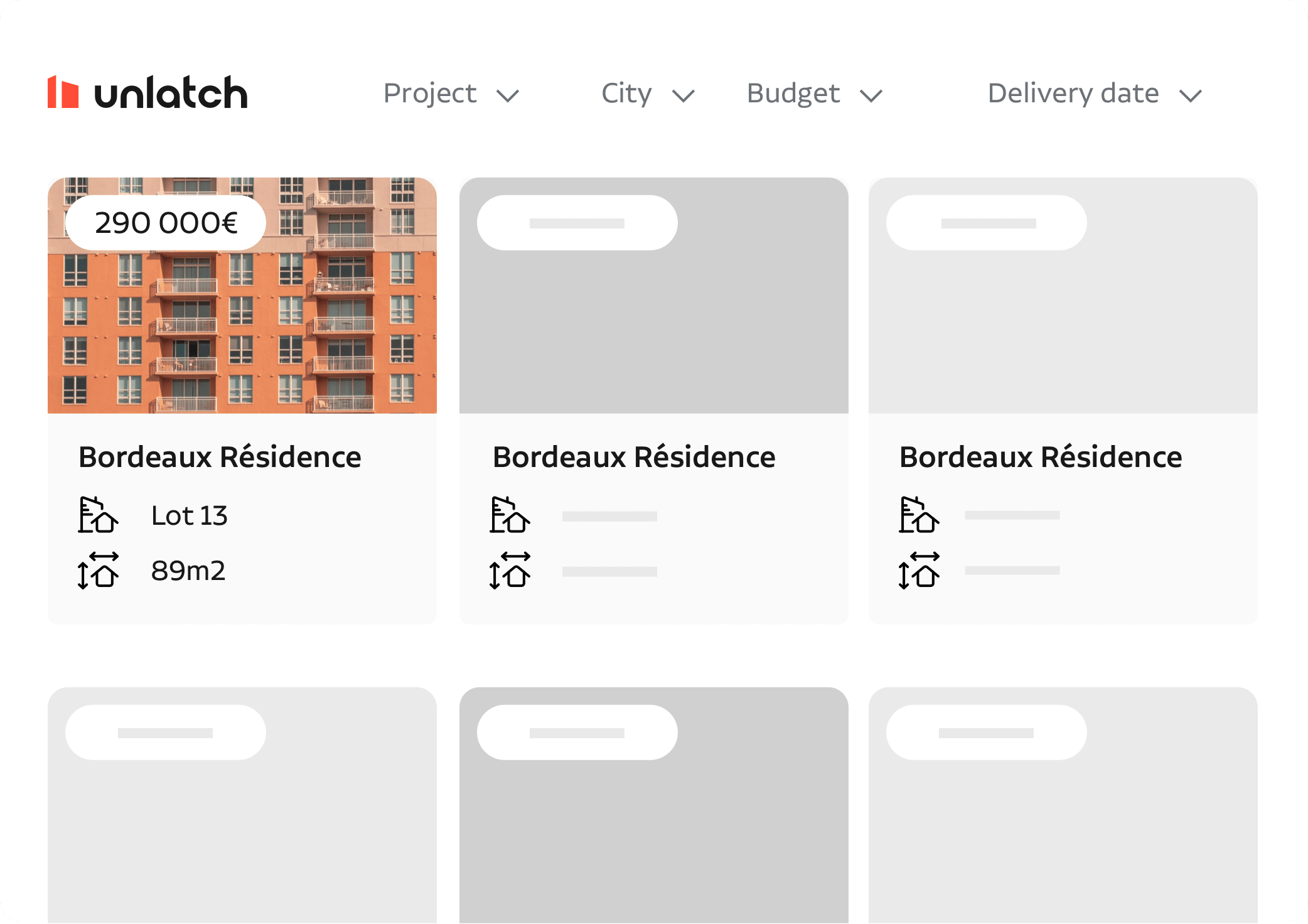 Real-time property availability information
Your partners have direct access to all your real estate projects. Availability information is always up to date, so there can be no double sales.
User-friendly interface
Our graphical user interface is attractive and user-friendly to help get all your partners onboard with our solution.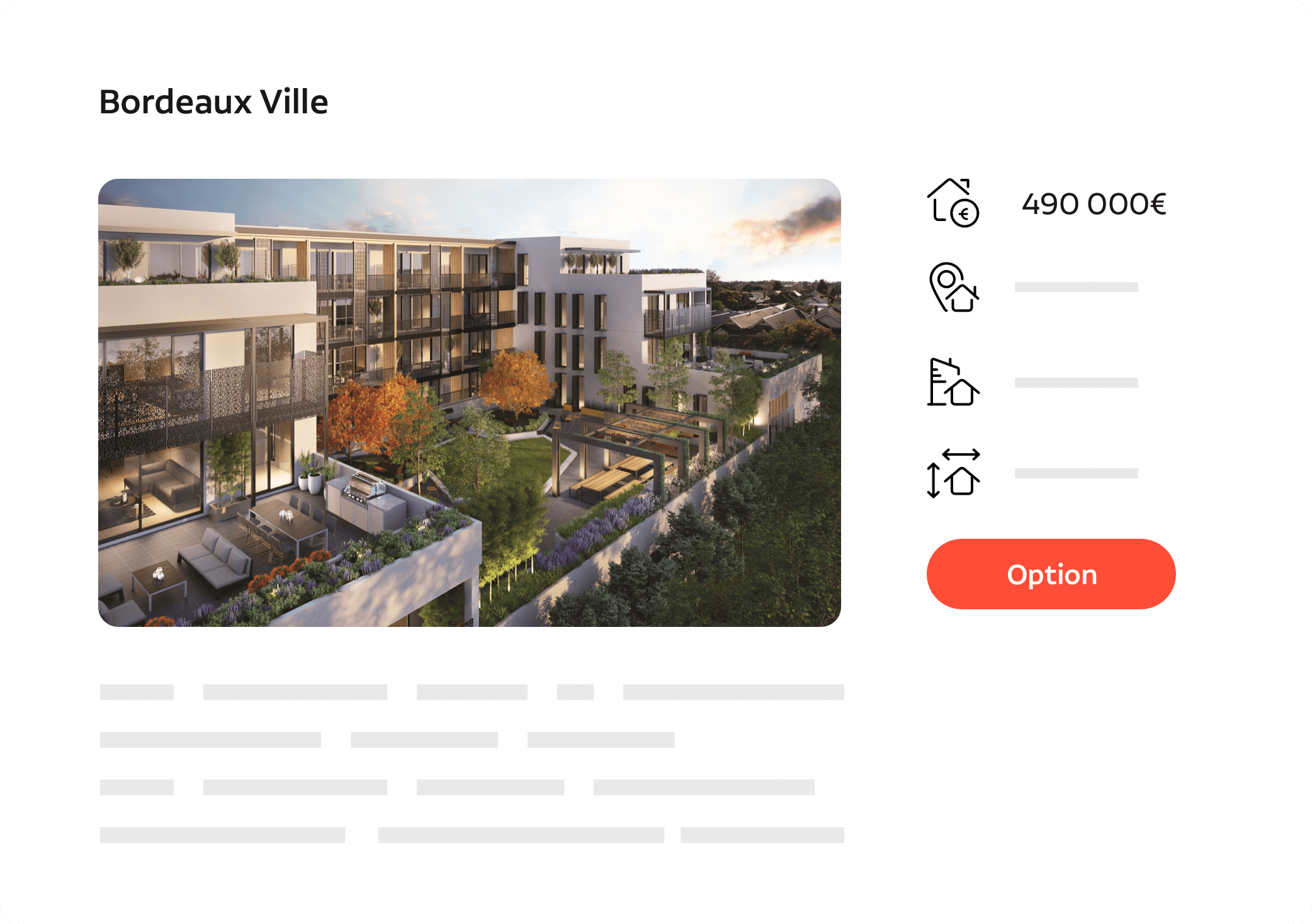 Options and off-plan purchase contracts
Your external sellers can put options on properties and get off-plan purchase contracts signed in just a few clicks.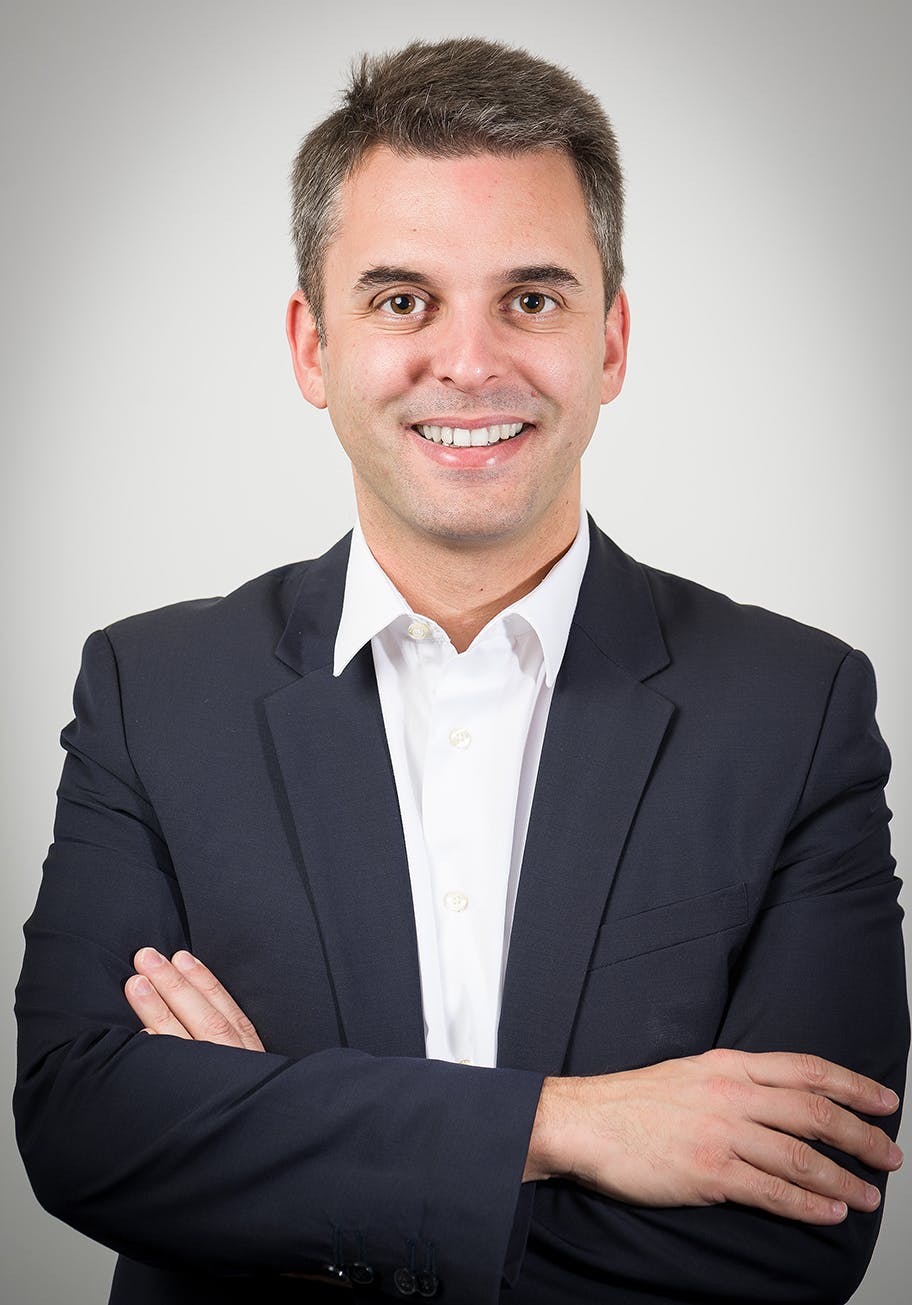 Unlatch enables us to offer our clients a unique, modern and user-friendly solution. In just a few clicks, they can track and complete all the formalities for their property purchase. They have access to all the information about their purchase more quickly and with total transparency.
Anthony Perez
President, Davril
Want to know more about the sales agents portal?